Some infamous sayings about women:
A woman is like a bee, she feeds the man honey for a month just to punish him and sting him all his life
The devil is the teacher of man, but he is the disciple of the woman
The devil needs 10 hours to trick a man, but a woman needs no more than one hour to trick ten devils
The best weapon for a man against a woman is another woman
A woman is not bothered if she owns less than others until she discovers another woman owning more than her
The tears of a woman are but a ruse to attack and control the man
The more freedom a woman acquires the shorter her skirt becomes
There's one reason for a man to make a purchase, but for a woman she has one of many:

Because her husband told her: "Do not buy it"
Because the product makes her feel slimmer
Because it is fancy and made in Paris
Because her neighbor cannot buy the same item
Because no other woman she knows has this item
Because all other women have the item
Because the item makes her look unique
Because…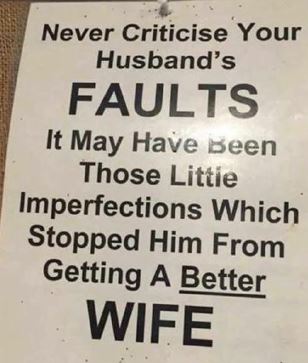 "Epicurus, how often should one man have sex with a woman?", Epicurus answered: "Whenever he wants to be weaker than himself"
Behind each man a great woman. Behind each successful woman, a failed love story.
The woman is a devil that let's you into hell through the doors of heaven
Gold is tested with fire, but a woman is tested with gold
A woman loves that her husband remembers her birth day as long as he forgets her age
If you find friendship between two women, it is a matter of time before it turns into an alliance against a third woman
A successful man, is the man who can make more money than his wife can spend. A successful woman is the one who can find such man.
The treasures of the whole world are not worth a single righteous woman
The jealousy of a woman is the key to her divorce
An ugly woman hates the mirror
Note: This article will be kept up to date with latest quotes.
You might also like: